Published on
Open Position: Secretary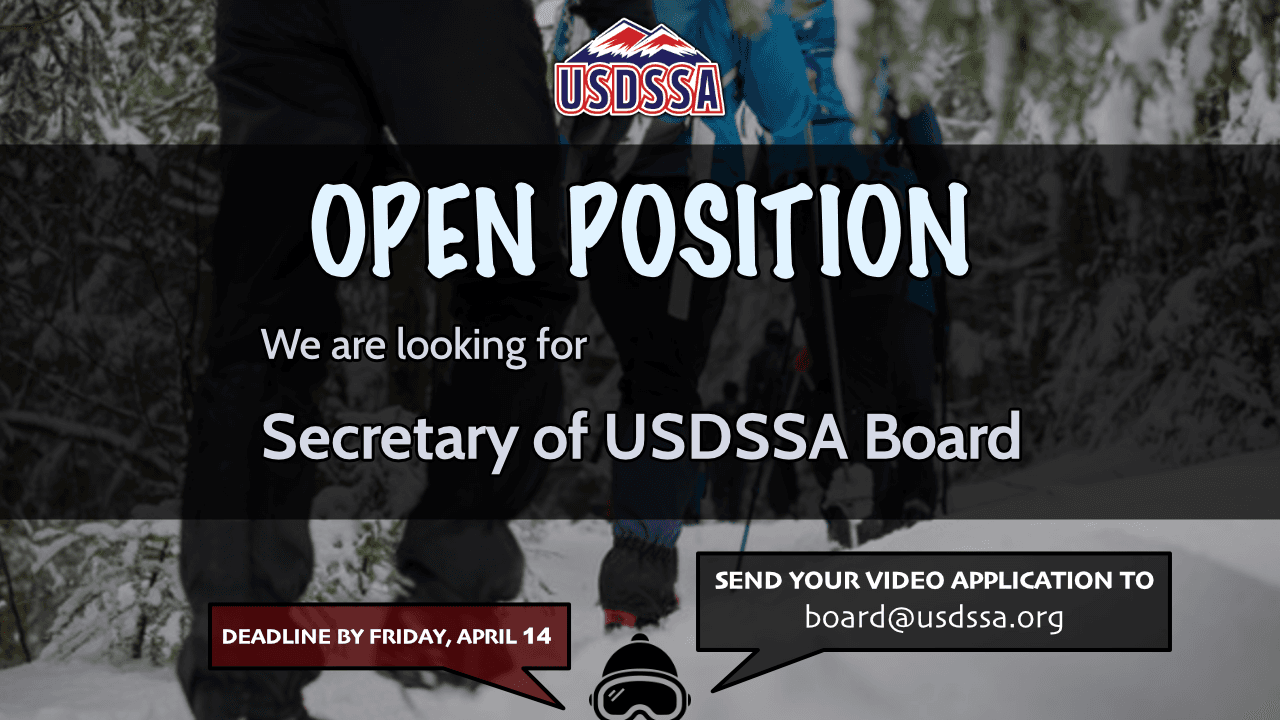 We have some exciting news to share with you. The USDSSA has recently added a new board, but we still need to fill our Secretary role.
The USDSSA Secretary will play a crucial role in attending board meetings, recording minutes, maintaining an organized storage system, collaborating with the Public Relations Coordinator, and contributing to the overall success of our organization.
If you're interested in joining our team, please don't hesitate to contact us at board@usdssa.org. We kindly ask that you include a 2-3 minute video outlining your qualifications, why you're the perfect candidate for the position, and how you plan to help advance the USDSSA organization.
The deadline for applications is Friday, April 14th.
Thank you for considering this opportunity and we wish you a wonderful spring season ahead!